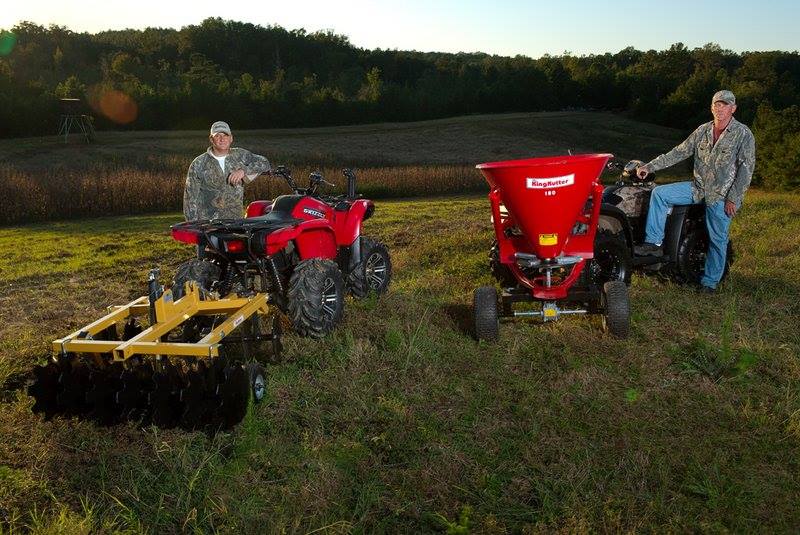 Here at King Kutter, we specialise in providing high quality farm machinery implements, but not only do we focus on quality, we also strongly value our customers.
Here's our top 10 reasons why you should choose King Kutter & Taylor-Way quality farm machinery.
King Kutter & Taylor-Way is committed to delivering high

quality

farm machinery products, after all, we are the Kings of quality. Quality is an important word at King Kutter & Taylor-Way. It's who we are. It's what we do. It's the equipment we build. Outdoors Men, Women with Large Farms right down to the Homeowners can get the job done fast and do a job they can be proud of with our products from King Kutter & Taylor-Way.

We're armed with an expansive

range of high quality farm machinery products.  From Disc Harrows to ATV Farm Equipment, finding the right implement for your job is easy!
Our website is a useful source of information, with our range of online brochures and operators manuals,

finding the right farm machinery for your job is simple. 

We sell a range of farm machinery

around Australia, selling direct to the end user allows us to keep our pricing down for you the customer.

King Kutter is Manufactured at 305 Commerce Drive, Winfield, ALABAMA 35594 USA.
King Kutter Inc. has been a family owned company in the USA since 1978, over 42 years
King Kutter Australia was formed on the 10th April 2013 and has been importing the King Kutter & Taylor-Way product line form the USA since it was formed.
King Kutter Inc. and Taylor-Way (Taylor Pittsburgh Mfg.) are both companies of the same family business.
Taylor-Way (Taylor Pittsburgh Mfg.) have been producing quality farm equipment since 1946, over 74 years
Our friendly team

is always here

to help with any farm machinery equipment enquiries, you can call us on 0428 635 441 or visit our contact us page.